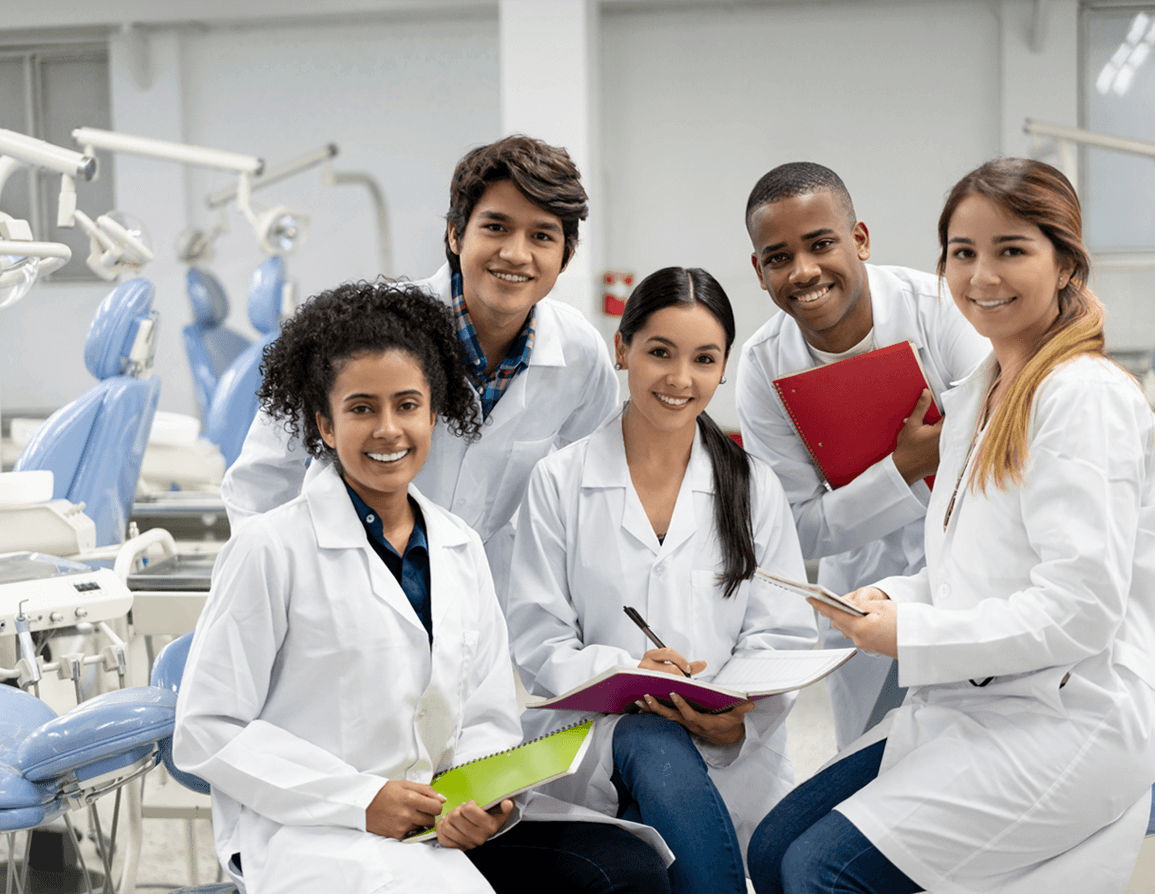 Alberta's Diploma Granting Institution Dedicated Exclusively to the Dental Assisting Profession
For over 25 years, KDM Dental College has been dedicated to helping its students build better lives and careers as Dental Assistants. KDM Dental College is proud to be accredited by the Commission On Dental Accreditation of Canada.
COVID News
The health & safety of our students is our top priority. Click to learn more about our updated COVID 19 protocols.
The KDM Difference
For aspiring career seekers, KDM Dental College offers students a premium standard of education, in an accelerated 28-week program delivered by the only diploma granting education provider in Alberta that is dedicated exclusively to the dental health profession.
Did you know? The KDM Dental Placement Agency does not charge its clients when they hire KDM graduates, FT or PT, within 6 months of their graduation, giving our graduates an additional resource into the job market.
KDM Dental Placement Agency
The KDM Dental Placement Agency has long-term and permanent job opportunities available. Additionally, the Agency fills thousands of temporary opportunities per year. If you are interested in these opportunities as they become available, click here.
PLACEMENT AGENCY
Alumni Community
KDM Dental College is excited to announce it is developing an Alumni Community as one more way to show our grads how much we value them! If you a KDM Dental College graduate, please click here to learn more and sign up for our Alumni Community launch!
Learn more about our Alumni Community